Your printer friendly content from www.vtsheriffs.com on September 29, 2023.
Vermont Sheriff's Departments: Essex County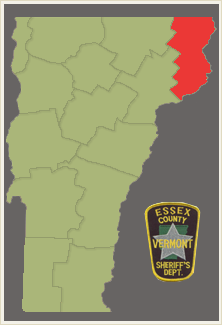 Essex County Sheriff's Department
91 Courthouse Drive
Guildhall, VT 05905


Phone: (802) 676-3500
Fax: (802) 676-3400

Website: www.vtsheriffs.com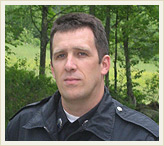 Sheriff:
---
Sheriff Trevor Colby
Sheriff's biography is coming soon..
---
History
Essex County is situated on the Northeast border of the state along the Connecticut River. The county is 671 square miles and has a population of approximately 6,291 people. Essex County was incorporated on November 5, 1792 and the shire town is Guildhall.
---
Our Department's Historical Listing of Sheriffs'
This information is currently being researched. Please check back soon..
Towns We Serve
Averill
Avery's Gore
Bloomfield
Brighton
Brunswick
Canaan
Concord
East Haven
Ferdinand
Granby
Guildhall
Lemington
Lewis
Lunenburg
Maidstone
Norton
Victory
Warner's Grant
Warren's Gore