Vermont Sheriff's Departments: Windsor County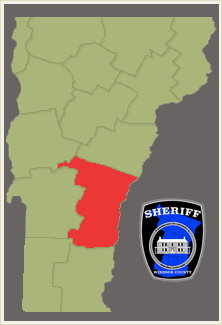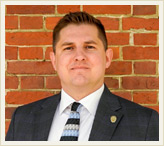 Windsor County Sheriff's Department
62 Pleasant Street
P.O. Box 478
Woodstock, VT 05091
Phone:
(802) 457-5211
Fax:
(802) 457-5215
Website:
vtsheriffs.com/coming-soon.php

History
Windsor County is situated in southeastern Vermont above Windham County. Windsor County is Vermont's largest County in size at 927 square miles.
Vermont history has recorded that counties were set and defined by the needs of a Probate District according to growth and population. This resulted in multiple probate districts. In 1779 there were four probate districts in Cumberland County (Guilford, Rockingham, Windsor and Barnet). In 1781 Cumberland County was abolished and the counties of Windsor, Windham, and Orange were formed. Windsor County was incorporated on February 21, 1781 and its shire town is Woodstock.
Our Department's Historical Listing of Sheriffs'
The establishment and election of Sheriffs for their respective district is found in Chapter II "Plan or Frame of Government" Section 50 of the Constitution of the State of Vermont.
Listed are the Elected Sheriffs of Windsor County, State of Vermont to present:
1781 - Briant Brown (Windsor, Vermont) was the first elected Sheriff of Windsor County but resigned immediately after to become a Windsor County Clerk.
1781-1782 - Ebenezer Brewster (Dresden, NH) was appointed to replace Briant Brown.
1782-1787 - Benjamin Wait, Windsor
1787-1790 - Paul Brigham, Norwich
1790-1796 - William Sweetser, Windsor
1796-1798 - Lucius Hubbard, Chester
1798-1802 - William Rice, Woodstock
1802-1810 - William Strong, Hartford
1810-1814 - Pascal P. Enos, Windsor
1814-1815 - Amos Heald, Chester
1815-1820 - Solomon W. Burke, Woodstock
1820-1830 - Asaph Fletcher, Jr., Woodstock
1830-1834 - Lysander Raymond, Woodstock
1834-1837 - Daniel Bowen, Weathersfield
1837-1839 - John Pettis, Windsor
1839-1842 - Joel Lull Jr., Windsor
1842-1844 - Zenas F. Hyde, Cavendish
1844-1845 - David Bosworth, Bethel
1845-1850 - Gilman Henry, Woodstock
1850-1868 - Lorenzo Richmond, Woodstock
1868-1880 - Surrey W. Stimson, Ludlow
1880-1884 - Rollin Amsden, Windsor
1884-1888 - Gardner J Wallace, Bethel
1888-1892 - Wilson S. Lovell, Springfield
1892-1896 - Lester C. Howe, Ludlow
1896-1900 - Romaine A Spafford, Springfield
1900-1904 - Daniel C. Jones, Royalton
1904-1906 - Henry H. Peck, Hartford
1906-1910 - Eugene A. Thomas, Woodstock
1910-1916 - James H. Kiniry, Windsor
1916-1921 - James McDonald, Ludlow
1921-1929 - Wallis Fairbanks, Springfield
1929-1947 - Ernest H. Schoenfeld,Springfield
1947-1975 - Melvin W. Moore, Springfield
1975-1979 - John T. Goode, Woodstock
1979-1995 - Michael Chamberlain, Woodstock
1995-1999 - William G. Heinz, Weathersfield
1999-Present - Michael Chamberlain, Woodstock
Andover
Baltimore
Barnard
Bethel
Bridgewater
Cavendish
Chester
Hartford
Hartland
Ludlow
Norwich
Plymouth
Pomfret
Reading
Rochester
Royalton
Sharon
Springfield
Stockbridge
Weathersfield
West Windsor
Weston
Windsor
Woodstock